Testimonial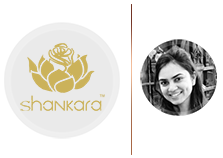 Astha Katpitia
Head | Shankara, India
"Neha is an organized, committed and dedicated professional and the same is reflected in her work. It has been an enriching 3 months with Kaashi consultancy and we look forward to more opportunities for being associated together."
Guy Caunac
President | PAC Export, France
"I had the great pleasure to work with Neha Ahuja on the marketing & distribution of premium skin care products. Neha developed the market & launched the products using in-depth knowledge of skin care. Neha was an outstanding co-worker who had the respect of everyone on her team. She was knowledgeable, creative, inventive, and an excellent communicator."
"I strongly recommend Neha to everyone who want to start a cooperation with her."
Rajeev Manhar
Vice President | Brijrama, India
"Based on my cooperation with Neha Ahuja as Operations Head at Kaashi Wellness, I have learned that she has great experience in luxury wellness. Neha is highly dedicated to the business and is very skilled in pinpointing and analysing business challenges. She is excellent in building and executing strategic wellness experience of our guests. She focuses on customer satisfaction, employee satisfaction, simplicity and financial results. She manages to balance her focus points in a way that create great results.
Neha has very good communication skills and she is successful in building commitment in her organisation."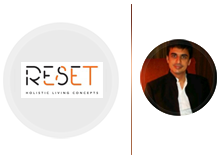 Karan Talreja
MD | Reset, India
"Kaashi wellness has been instrumental in setting up and operating our Spa facility. We continue to receive compliments from our clients and our management for their services and wellness solutions. Our revenues has significantly increased and so has the brand experience. We are highly pleased with the technical knowledge, customer relationship & ethical practices demonstrated by Neha and her team."